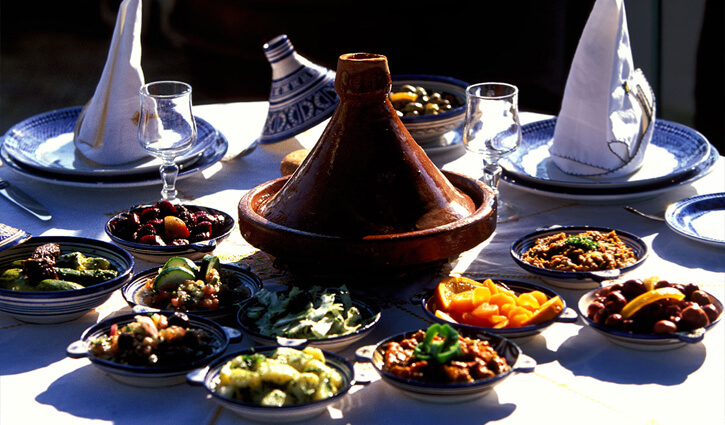 -
Fes Cooking class
OVERVIEW
Cooking magnificence excursion will will let you enjoy the Moroccan food, do purchasing in order to shop for the vital elements and the spices. Then, Cook the Most Known Moroccan meals, bakes bread. And finally, revel in the food you are making. It is a new experience that you will truly adore.
Description :
Experience the Moroccan food and the harmony between the spices and the herbs utilized in every dish, via our cooking instructions, except the techniques, the food training, presentation, and food appreciation, our cooking classes assist improving your culinary know-how and Encourage Cultural Awareness. The fez cooking elegance tour; starts offevolved from the local marketplace, buying the components and the spices we want, vegetables, beef, fish, culmination , bird, and the Moroccan spices along with , Ginger, black pepper , white pepper ,cumin , cinnamon ,candy and hot paprika, saffron threads, turmeric, nutmeg ,fenugreek , coriander, thyme and garlic . Afterward, we can be taking our substances to the Moroccan kitchen; where our native Master Chefs who will gift to you the dishes you're going to make. The most popular Moroccan dishes are; Couscous, Tagine and salad (the Moroccan salad varies from others; Zaalouk, for instance, is highly spiced a touch bit however tastier). Then we are going to make you bake a few bread, the kind you devour and prefer. Finally, after a tiring morning in the kitchen, we are able to assist you to relaxation & enjoy the meals you made.
Included
Confortable air-conditioned vehicle.
Multilingual Driver/guide.
Pick up from your accommodation.
Exclusions
Fees to enter some monuments.