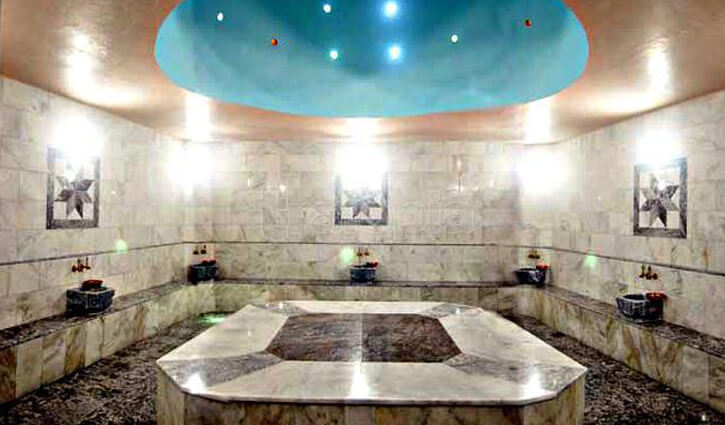 -
Fes hammam and spa
OVERVIEW
Moroccan Spa – Moroccan Hammam fes medina is a cozy and calm interest for the frame. First of all, we are able to make a excursion in the local vintage medina of Fez so as to buy most vital ingredients after which we will take you to the Spa and Hammam Fez.
Description :
Moroccan Hammam; is a cultural factor of the Moroccan history. The majority of Moroccan human beings visit the nearby Hammam at least once per week At the beginning our team will pick out you up out of your Hotel/Riad, Airport or Train station at any time you select. Then we can go shopping, and purchase the important needs of the Moroccan Hammam from the Local Market. We can purchase such things as; El Henna, Rassol, Rosewater, Argan/ almond oil and Saboun El Beldi (the Moroccan soap) or we will just buy them at the entrance of the Hammam. Those previous beauty products; are a need to for Moroccan human beings as they help within the cleaning and relaxation of the frame. Our guide is going to present you the main highlights and clarifications of each Moroccan Beauty product. Hammam Medina Fez tour is your way to discover the main charming sides of the Moroccan lifestyle and ordinary. You will even get in touch with its native humans and feature amusing in Souk tours with our manual. The excellent Hammams will help you cast off all the pressure and fatigue at the back of your lower back
Included
Confortable air-conditioned vehicle.
Multilingual Driver/guide.
Pick up from your accommodation.
Exclusions
Fees to enter some monuments.